NANCY KARAS MS Organizational Change
TRANSITION Coach | HR Thought Leader | Speaker
A Transition Coach and Career Management Expert for people who are ready to live the life they have always dreamed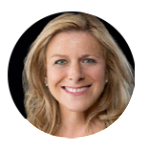 of living.
Through her totally inspiring coaching sessions, speaking engagements + on-line classes, Nancy will teach you how to become the CEO of your own Life and Career — while helping you to move forward to live the life you deserve. Nancy teaches you how to find great success by being your authentic self every step of the way. She will help you to identify your gifts and talents, determine the path you want to take and position yourself for success.
Her expert advice and her insights have been featured in the media including The Wall Street Journal, INC.Magazine, Money Magazine, GlassDoor.com, PMWorld Journal and The Salt Lake City Tribune.  Nancy makes guest appearances on television and can be seen on KTLA News where she shares important career advice with their viewers. She has also appeared on NBC Nightly News for her philanthropy efforts and as a Special Guest on a variety of Radio Programs and Speaker Panels for her expert advice in business and personal development. Her happy fans + customers have called her "The Career Whisperer" and "my Sacagawea," and one organization called her "THE CAREER COACH to watch in 2020."
Nancy offers a variety of coaching programs to suit your individual needs.
Transition Coaching and Career Management Workshops
Virtual Group Coaching Programs
Private Coaching Packages
Self-paced Webinars 
Motivational Speaking
Nancy is a highly regarded Human Resources Thought Leader, Change Agent, Speaker, Mentor and Master Coach.
And when she's not teaching professionals how to make their career dreams a reality and live their best lives ever, you can find her outside in nature, walking, hiking, volunteering, spending time with loved ones and appreciating life. Recharging in incredible spaces and photographing the beauty she sees around her, Nancy is especially partial to the sunrise and sunset, new horizons and the best French fries in town.
Transform your life — land your dream job, live the life you always dreamed of living. Take back your power and raise the bar – at transition.coach.
Align your personal goals with your career goals. If you do what you love for a living, you will never have to work a day again in your life.     I provide my clients with the tools and the confidence they need to achieve their personal goals and land their dream jobs. My clients find fulfillment, peace-of-mind and great success.
Change Management

100%

100%

Career Development

100%

100%

Executive Coaching

100%

100%

Leadership Development

100%

100%

Organizational Development

100%

100%

Transition Coaching and Mindfulness

100%

100%
Make career dreams a reality, achieve your life goals. Live a deeply fulfilling life.
Transition Coaching
Make Significant Change. Achieve Your Goals.
Forward Thinking
Be The CEO of Your Own Life
Problem Solving
When You are Ready for Solutions